Ag Partners Feed & Farm Store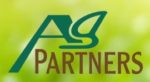 Store Products:
Show Items
Fencing Products
Lawn Seed
Solar Salt
Mouse and Rat Bait
Gloves and Tingleys
Misc. Home, Lawn and Garden Items
Horse Supplies
Pet Supplies
Bird Feeders (some of them are handmade by local people)
Chicken Supplies
Misc. Seasonal Products, plus many other products!
Hours
Monday-Friday: 7:30AM-5PM
Saturday: 7:30AM-Noon